As I said in my previous post, I couldn't sleep last night. Probably too much afternoon nap? Me and little gal took our afternoon nap around 2.00pm and I woke up before 5pm while little gal has to be waken up much later in the evening. Luckily she can sleep again around 9pm last night while her mummy was very much awake!

So last night was a long night for me. Manage to doze off around 3am after I had my light morning snack (Jacob's cream crackers and 2 mugs of hot Milo) and feeding little gal her milk. I woke up before 7am this morning, feeling tired and dizzy. But today is my appointment with gynae and I wouldn't want to miss it. Why? Because it is the day the doctor going to scan my baby. *wink*

Baby is in the upright position, head up and legs down, placenta was moving up a bit. My blood test result was good too, with enough blood count, and sufficient HBS antibody. Everything looks normal. And doctor confirmed that I am having a boy! Yes! A boy! To affirm my suspicion, doctor even pointed and outlined the baby's penis to me. Lol! I asked the doctor thrice on the gender as I couldn't believe my ears and eyes so I guess she got a bit of fed up of me repeating the same questions. And even while I was at the waiting hall to pay my fees and collect vitamins afterward, the nurses were congratulating me on my baby. So I was not dreaming of everything irregardless of my slight dizziness and sleepiness.

Alright, a bit detail on my baby. He is estimated to weigh around 2.86kg at birth, now is 9th week 1 day. Expected due date on 2 September 2009. So now it is half way through my pregnancy. How time passes? Couldn't wait till the day I hold my baby. *smile*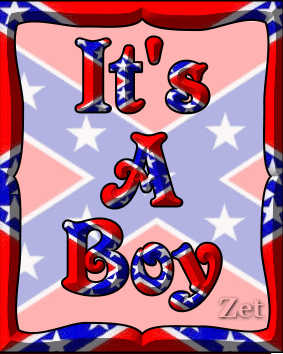 Tomorrow is a holiday in Sarawak. So I would like to wish all my Christian friends Happy Good Friday and Easter Sunday! Praise the Lord!